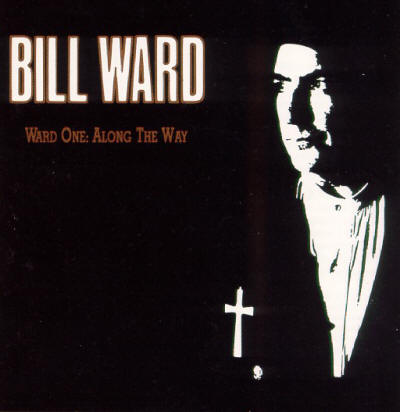 Originally released January 10, 1990
Currently Out of Print
Track Listing
(Mobile) Shooting Gallery (5:11)
Short Stories (1:06)
Bombers (Can Open Bomb Bays) (4:23)
Pink Clouds an Island (3:15)
Light Up the Candles (Let There be Peace Tonight) (3:35)
Snakes & Ladders (6:35)
Jack's Land (4:41)
Living Naked (6:03)
Music For a Raw Nerve Ending (2:05)
Tall Stories (5:04)
Sweep (4:00)
Along the Way (3:09)
Downloadable Sound Clips (mp3 downloads)
Bombers (Live unplugged full song from Rock 50 Show)
Snakes & Ladders (live unplugged full song from Rock 50 Show)
Additional sound clips from Bill are available on the media page.
Writing Credits
Lyrics & Musical Arrangements by Bill Ward
Other Credits
Bill Ward – Drums, Percussion, & Vocals
Rue Phillips – Guitar
Keith Lynch – Guitar
Marco Mendosa – Bass
NOTE: This is not everyone. See Notes section for more info on personnel.
Produced & Engineered by Peter R. Kelsey
Recorded at The Village Recorder, Take One, Front Page, & Studio on Wheels.
Originally Mastered at Capitol by Ron Masters
Catalogue Numbers
CD Chameleon D2-74816 (US 1990) (Deleted)
LP Chameleon D1-74816 (Can 1990) (Deleted)
Notes
Bill has shelved his plans to re-release his first album, "Ward One: Along the Way". At this point, the only way to obtain it would be on Ebay, or at a used CD store.
The last track on the album has a 2 second sound byte from "Paranoid".
Ozzy Osbourne sings on two tracks (#3 & #7).
The core band is what is listed above (There is a picture of them on the back cover of the CD). However, there are several tracks where there are multiple people on the same instruments. A complete listing would be rather lengthy.
Has many guest musicians. A complete list is on the CD cover, but the Black Sabbath related appearances are Ozzy Osbourne, Gordon Copley, Bob Daisley, Eric Singer, & Zakk Wylde.
Artwork / Images
There were two versions of the cover art. The "black cover" that it shown above was from the second pressing of the CD, and is Bill's preferred cover art. The more commonly known one is the white covered "one man band" concept and is shown here.
Here are some images from the insides of the two CD versions of Ward One. The one with the "red disc" is the more commonly known one, and the "black disc" is the very rare black cover version.