Posted on May.09, 2023 under Bill Ward
Many thanks to all those who sent their birthday wishes this year. It's lovingly appreciated. 75 years, never dreamed I'd see it. Today I am with consequences of reaching my birthday, old bones groaning, too many meds, for this and that, and the other, but what a journey.
Thank the universal spirit for music, humour, laughter and love, what would we do without those things.
I'm awake with the overcast sky, and the crows, already busy looking for food. It's amazing how good tea tastes. I light my candles everyday, burn incense and speak in humble thanks, the other birds will be showing up soon to chatter for a while.
Much love to every one of you out there, my heart is filled, no uncertainty is emboldened enough to alter the love we embrace each day.
Rock forever and ever,
Bill Ward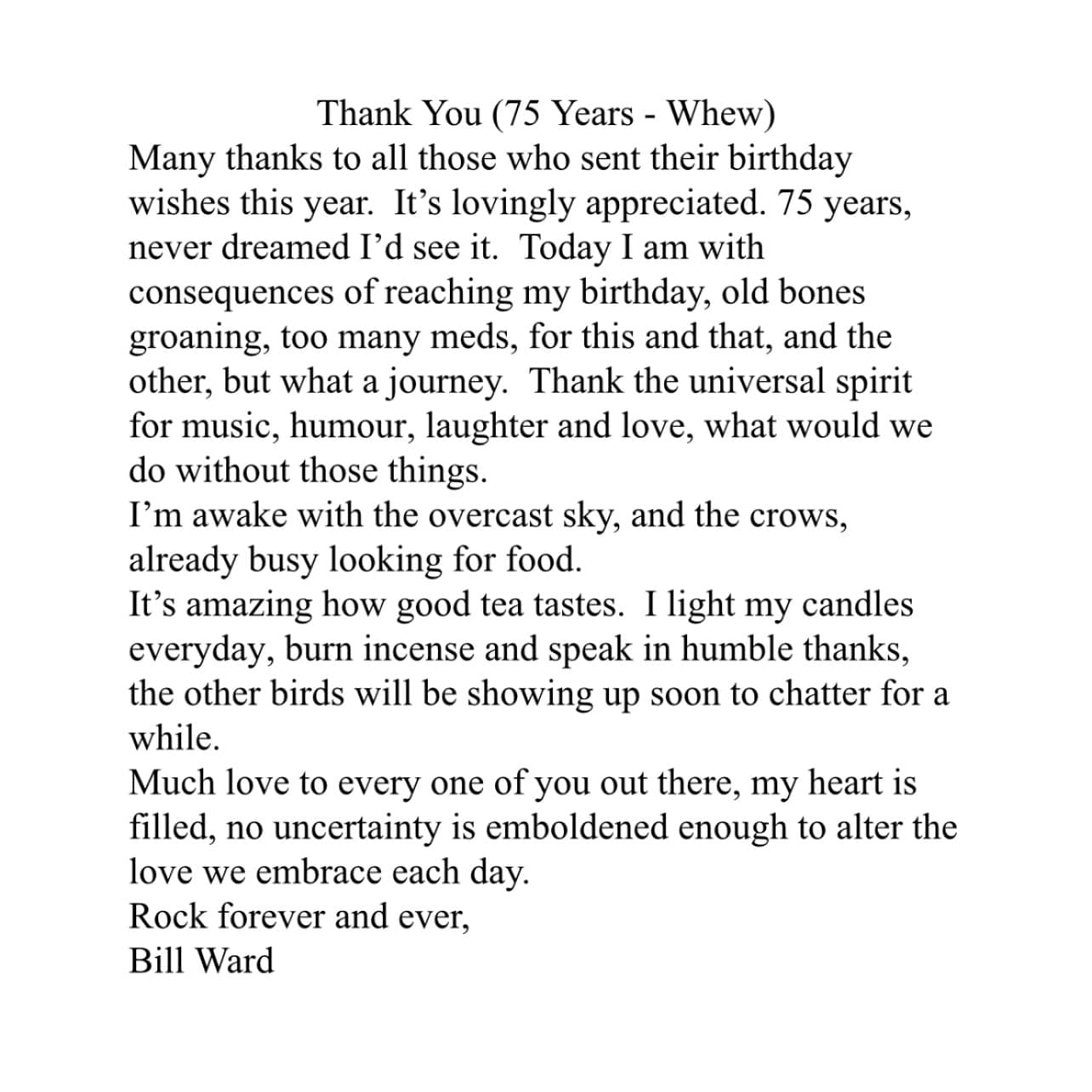 No comments for this entry yet...