Posted on Feb.20, 1999 under About the site
As you can see, the new look for Bill's site is now online. Bill's site has been online for some time now without an upgrade, and we felt it was high time for one. 🙂
Let us know what you think of the new look!
The picture shown here was taken from the article Bill was interviewed for in Modern Drummer magazine. This magazine is on the stands now!
Bill's article is entitled "Bill Ward: From Iron Man to Gentle Giant". Scroll down for a snapshot of the magazine cover.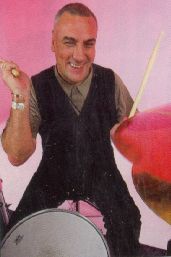 No comments for this entry yet...