Posted on Feb.10, 1999 under Black Sabbath
The Black Sabbath Reunion Tour is progressing. Bill's not having any problems at all health wise on the tour, and is enjoying the tour immensely. Thanks to all that have seen Bill so far, your enthusiasm for his return to the drumkit in Black Sabbath means the world to him.
For the latest tour reports, please visit Joe Siegler's Black Sabbath site at http://www.black-sabbath.com for all kinds of tour reports, phots, and other things.
Vinny Appice: Also along on the Black Sabbath tour is Vinny Appice. Vinny is not playing, he's been brought along by Sabbath management just in case something (god forbid) would happen to Bill again. Vinny has several tour photos online at his web site. Make sure and check them out at his site! The shot of Bill here was one taken by Vinny Appice backstage at the Minneapolis, MN Black Sabbath show on January 17, 1999.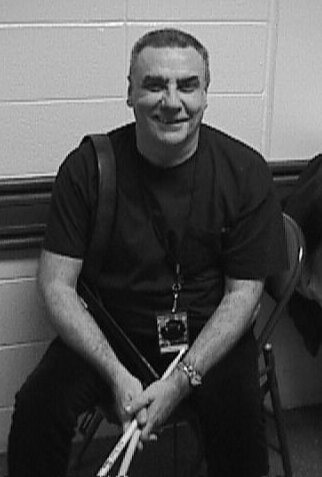 No comments for this entry yet...