Posted on Mar.04, 2004 under Bill Ward
We know that you've been waiting for some information regarding the release of Bill's third solo album entitled "Beyond Aston". While we don't have a release date for you for the CD at this time, we can bring you this news.
Bill Ward has decided to release a close master mix of one of the songs from the Beyond Aston album free online. The name of the song Bill will be releasing is "The Dark Half Hour". More details as to exactly when you will be able to download this file along with further details regarding it's release, Beyond Aston and other information will be available shortly here on this website. If you'd like to discuss this topic online, you can do so here on the Bill Ward Online forums.
In related news, the MP3 download of Straws which has been available here on billward.com will be withdrawn when The Dark Half Hour is made available, so if you still haven't downloaded Straws, you should do so now.
Also, remember, Straws is a charity song – we urge you to make a donation to one of Bill's charities and help out some needy folks. In exchange for your donation, Bill will send you one of his hand autographed Straws CD's – more details on purchasing Straws is available by clicking on the cover art below.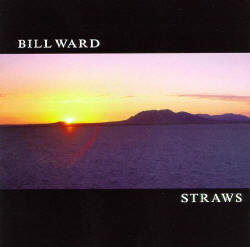 No comments for this entry yet...