Posted on Nov.29, 2004 under Bill Ward
For this holiday season, Bill Ward has made available for download one of his songs. The song he's made available is "Light Up the Candles (Let There Be Peace Tonight)" in mp3 format. This song is from Bill's first solo album "Ward One: Along the Way", and was originally released back in 1990.
This is a special gift from Bill to his website visitors during this holiday season. However, this is a limited time download, come January 1, 2005 – the download will be withdrawn, so if you're interested in it, grab it now (legally, too!) from the sounds page here on billward.com. Enjoy!
If you'd like to discuss the release of this song, you can do so here on the billward.com forums!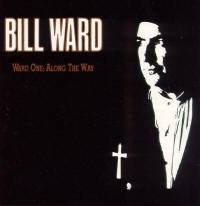 No comments for this entry yet...