Posted on Jun.01, 2005 under Straws
Effective immediately, Bill has implemented special Summer pricing for Straws. The previous regular minimum of $35 has been lowered to $12.99 from June 1st through September 30th. If you can afford more than that, it would be appreciated, as the charities would benefit more, but if the $12.99 pricing can get you to donate when you couldn't before, then by all means, do so.
Bill is doing this to commemorate the Summer Black Sabbath tour, so make sure and jump on this if you haven't already got your copy of the Straws CD.
Click on the cover art to be taken to the Straws page, where you can get further details on how to donate, and information on the various charities that are benefiting by the Straws program.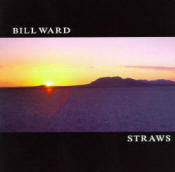 No comments for this entry yet...