Posted on Nov.26, 2009 under Bill Ward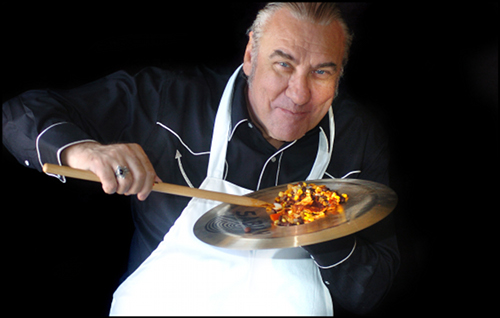 As you may or may not know both Geezer Butler & Bill Ward are vegans. Geezer has done spots for PETA, and while Bill doesn't do that kind of thing too much, I did just run across a cool article about Bill's diet called "Bill Ward – The Heavy Metal Vegan Pt 1". It talks about his food choices, what he makes, and what it's like being a vegan where he lives. There's also a recipe available for "Bill Ward's Enchilada Pie". It actually looks good, I might have to try making it myself. This is part of a larger site (which is newly launched) called "The Rock & Roll Cook".
Happy Thanksgiving!
Photo is (c) 2009 Christopher Wagner.
4 comments for this entry: