Posted on Mar.22, 2012 under Bill Ward
Because of the seemingly bleak circumstances and limited information about the death of Peter Banks, I reacted quite sadly to the news and felt driven to write this poem.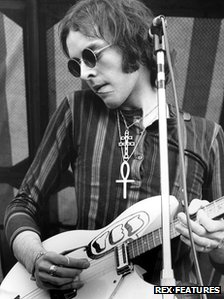 How can this be
I didn't plan for it to be like this
Mine was a far more grandiose end.
Aloneness in life
Aloneness in death
Who will say a kind word,
Have I pushed you all away, so much I cannot be recognized
Will no one stand for me, now, in these moments of closure, and passing.
It isn't cold anymore,
And hunger has left me
My predicaments still undone in life, are somehow in death solved.
I can no longer hear silence, is there no one to champion me
One voice will be enough
I'm worth something, it'll mean everything to me
Dark shadows betray me not, seek another in ruin, to commit your slanderous verbiage upon
Leave me, rant and drag down and complete your next victim's demise
Your emptiness is un-radiant.
No matter what I've done
Or who I became
When one voice speaks
The loneliness cannot circle me
When one voice validates me
I can rest in peace
–Bill Ward
NOTE: This was originally posted on March 22, 2013 @ 18:48 PST.
4 comments for this entry: