Posted on Apr.21, 2014 under Drum Art
Bill will hold his first art reception at The Annapolis Collection Gallery on May 9 & 10th. You're invited to join Bill as he celebrates the release of his first art collection, "Absence of Corners." The event will be held at the Annapolis Gallery Collection located at 55 West Street on Gallery Row in Annapolis, MD.
The event is free and open to the public. Please RSVP here (katherine@annapoliscollection.com) if you plan to attend this special event. For more information, please visit The Annapolis Collection Gallery (http://www.annapoliscollection.com/). To purchase "Absence of Corners" artwork, please visit: http://shop.annapoliscollection.com/
As we lead up to the main event on May 9th, we'll be showcasing select pieces from the collection. Here's "High on a Memory":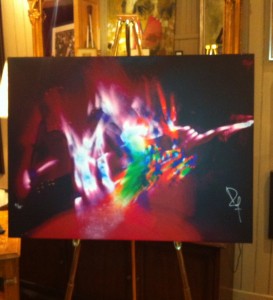 No comments for this entry yet...